SAHS

Obituaries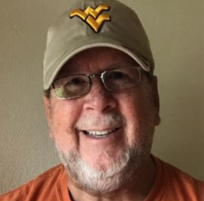 Charles "Chuck" Conley, 70 of Hurricane took his final breath on earth and his first breath in Heaven, on Tuesday February 19, 2019.
Born January 20, 1949 in Nitro, Chuck was a son of the late Joseph and Burton Conley. In addition to his parents, he was also preceded in death by his brothers Carlos King and John Conley.
Chuck served his country in the United States Air Force and retired from McJunkin after 45 years.
Rejoicing in the Hope of seeing him again are his loving wife of almost 50 years, Sharon Conley of Hurricane; daughter, Sara Skeens (Chad) of Hurricane; sisters, Mary Canfield of Hurricane and Henrietta "Hank" Gladwell of St. Albans; brother, Robert "Fred" Conley of Poca; grandson, Caleb Charles Skeens Of Hurricane; and many other extended family and friends.
Funeral service will be held at 5:00pm Sunday February 24, 2019 at Good Shepherd Baptist Church, Scott Depot, with Pastor Kenny Stidham officiating. Visitation will be from 2:00 pm to 5:00 pm at the church. Burial will be Monday at 11:00am at Cunningham Memorial Park, St. Albans.
In lieu of flowers the family suggests donations Calvary Baptist Academy at 3655 Teays Valley Road Hurricane WV 25526.
You may share memories of Chuck by visiting his tribute page at ChapmanFuneralHomes.com
Chapman Funeral Home, family-owned and located at 3941 Teays Valley Road, Hurricane is honored to serve the Conley family.